Affordable Skip Hire In Cardiff
Skip hire isn't your everyday service. It is, however, a useful option when you're looking at storing a large amount of waste in a container that is easy to access. Skip hire can be a service that can confuse a lot of people, especially if you have never hired a skip before. Skip hire can, therefore, seem quite expensive compared to other options. Once you compare the other options however, you realise how easy and affordable skip hire can be! 
The price of your skip hire will depend on how long you need the skip for as well as the size you need. Larger skips will cost slightly more as they require more time to drop off and collect. They do however offer more space for you to dispose of your waste, meaning that you'll need fewer collections overall. The size of skip you hire will always depend on your needs. You'll find the perfect size of skip fit for your requirements by speaking with our team who are happy to help talk through which skip may suit your needs better. The size of skip you choose will also depend on if you have the space for it, as skips without permits have to be stored on private land (garden, driveway, front lawn etc.)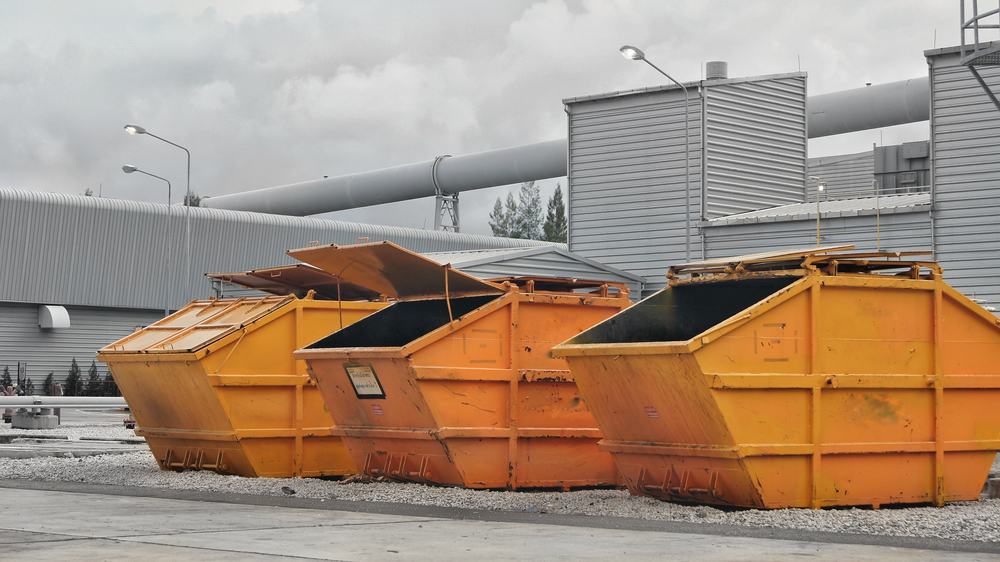 Storing your skip: 
For those that don't have the space to store a skip, there are a few options for you. The first option is a popular one, as it offers the flexibility of a skip without having to store it on private land. This service is called "wait and load" and it consists of a skip lorry driving to your property, parking outside and letting you fill the skip with your waste. This service doesn't require a permit from the council as the skip itself isn't being stored on a public highway. This also allows you to get rid of your waste in one go rather than having it stored in a skip. If you live in the city and are renovating an apartment for example, then "wait and load" skip hire can be ideal. 
There is another option for those that don't have the space to store a skip. You can obtain a skip hire permit which allows you to store your skip on a public highway (road, pavement etc.) This is great for those that have access to a road outside of their house that's easy to access. This gives those that don't have the space to store a skip on private land. Permits are easy to obtain and as part of the service, we'll apply for the permit for you at no extra cost than the permit itself. Permits can vary in price depending on which area you have to apply from, but the cost is affordable if you're looking at hiring a skip. 
Affordable service: 
Our service is aimed at those that are looking for a reliable and affordable service that doesn't compromise because of its low cost. We don't see why we can't offer a service that does both! From our commitment to our customers to our dedication in providing a reliable service, we're proud to offer a service that's professional and cost-effective. 
When it comes to skip hire, Cardiff Skip Hire provides one of the most proficient & affordable services out there. From commercial to domestic skip hire, we're able to offer it all! We've provided domestic skip hire as well as general waste containers to fulfil those needs that a commercial or domestic customer may have.
Our service covers a wide range of areas many different locations incorporating Cardiff, Blackwood, Caerphilly and nearby locations. Our business-oriented and home-based clients are our most important priority and we consider ourselves the ideal skip hire company in South Wales. For swift and economical skip hire call now on 029 2086 2328
Why work with Cardiff Skips?
Cardiff Skips have decades of experience providing quality waste services/skip hire to domestic & commercial customers in Cardiff. South Wales is an area we're familiar with, which is why we're always a leading choice when people need skip hire! From our wait & load service to our bespoke skip hire, all of our services are tailored to your requirements making sure your needs are met!
We want to provide a high-quality service ensuring that our customers are getting value for their money as no one likes feeling they're out of pocket. We ensure that our service is cost-effective, refining our services so that our customers are getting a service they would be happy to recommend!
Our team of highly trained drivers ensure swift delivery & collection of all skips, making sure they're not delaying your clear out/construction site since we know time is money! We know that delays are costly especially in construction/trade scenarios, so we work hard to ensure that our drivers are on time, every time. We guarantee a quick service that is bound to impress, suitable for domestic purposes as well as trade customers too!
Our skips are designed to cater for all needs, whether it's storing trade waste or just general domestic rubbish. We are able to provide a skip that is suited to your needs, ensuring that your waste isn't stored or collected improperly. We're fully regulated & licensed to deal with commercial & domestic waste, assuring you with peace of mind that we're doing a good job!